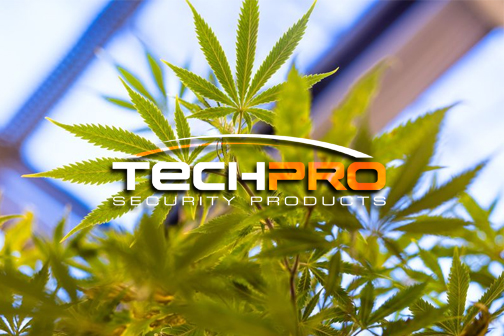 August 17, 2022 11:24 am
Axxon Analytics with TechPro!
TechPro Security is a high reputable CCTV and Access control installer who provides Axxon Analytics service and monitoring! Do you have a CCTV system installed at your location? TechPro security is a major installer and manager of several high end CCTV systems throughout South Florida. We have provided the HOAs of some of the largest neighborhoods in Palm Beach County Broward County, and Miami-Dade with cutting edge CCTV and Axxon Analytics. What exactly is Axxon and why are analytics such an integral component to having a proper and well functioning CCTV system?
CCTV is short for closed circuit television. It means a collection of security cameras connected to a recorder for the purpose of capturing, viewing, and if needed playing back security footage from a given location(s). On its own, CCTv is an amazing and important tool for security any business home, neighborhood, or ogranziation should have installed. TechPro security provides the equipment and installation service for the best hardware available on the market. We carry cameras with POTZ, or pan tilt zoom capability, 4k super high resolution options and AI capable systems. What makes us so amazing though is our ability to provide even further protection and data gathering via Axxon Analytics.
Axxon is a highly specialized and extremely advanced CCTV AI tool TechPro employees are licensed and trained to utilize. That means we have the power to gather more information and more accurate reporting on your CCTV systems footage than ever before. We can set extremely advanced detection rules which immediately alert us, you, and/or security personnel if there are incidents which need direct attention. Many of the major neighborhoods which use our CCTV and we service are already utilizing Axxon because of the amazing features it adds. Our cameras can be programmed to buzzer and alarm sirens on sight so youll never miss a beat when there's a high level Axxon Alert.
Axxon is such a powerful tool, and with TechPro security you'll be able to utilize our amazing hardware as well alongside Axxon. If you have existing cameras and aren't looking to switch them out, there i a very good chance our Axxon service can still work with your equipment. If you're at all interested in getting the most cutting edge hardware installed at your location, or finding out of Axxon can work with your existing setup don't heistate to give us a call. TechPro would love to do an assessment and offer you the best options we can provide to get your location fully protected. Don't forget to ask about Access Control as well and our amazing IT service for keeping your network quick, clean, and all your local Computers in ship shape!
TechPro- south Florida's technical Professionals!
If you're looking to get your home or business fully protected, don't try it alone, -let the Pros handle it!
Call Techpro Security Products, an Axxon service provider, today for more info, and to set up an appointment: 561.990.4168
Related Media: CCTV Installation in South Florida
Find us on: Facebook | Twitter | YouTube | LinkedIn
Tags: affordable security systems south florida, avigilon, Axxon Analytics, benefits of having a surveillance system, benefits of security systems, best security company in South florida, Best Security System Installation Services In Boca Raton, boca raton security companies, cctv, HOA Security, Home Security Camera Installation, home security systems, Infrared Security Cameras, installing security cameras, Neighborhood Security Camera Systems, Neighborhood Security Cameras, Neighborhood Surveillance, Perimeter Security, Professional CCTV Camera Installation Companies Boca Raton, Professional CCTV Installation, remote monitoring home security systems, security camera installation, Security Camera Installation Boca Raton, security camera installation in south florida, Surveillance System


Categorised in: Security Camera Installations

This post was written by Joe Shopsin