HOA Community Security For Neighborhoods Of All Sizes
Over the last few years, security systems for residential use have expanded their capabilities greatly while at the same time becoming even more affordable.
HOA Community security cameras and surveillance systems have become extremely affordable in recent years.
Having a neighborhood crime watch plan to work in tandem with your other HOA security solutions is highly effective. When you implement a sound HOA Community Security solution it is an essential aspect for keeping any type of HOA community and those residing or visiting safe from property destruction, vandalism,burglaries, theft, and other common problems issues that are found in everyday neighborhood crime statistics.

Showcase Communities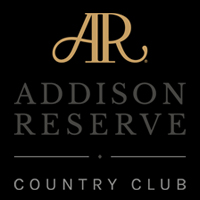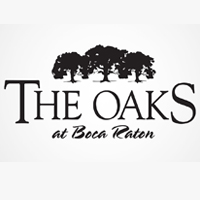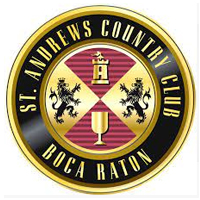 HOA Community References

* ABERDEEN EAST
* ADMIRAL'S COVE
* ADDISON RESERVE COUNTRY CLUB
* ALLINGTON TOWERS
* AZURE ESTATES
* BEACH WALK EAST
* BEAR'S CLUB
* BOCA DELRAY GOLF COUNTRY CLUB
* BOCA GREENS COUNTRY CLUB
* BROKEN SOUND CLUB
* CARRIAGE HOMES OF WOODFIELD HUNT
* CASA DEVON
* CASABELLA ESTATE HOMES
* CASCADE LAKES
* CYPRESSES OF BOCA LAGO
* CHALFONTE CONDOMINIUMS
* DELRAY LAKES
* EMERALD PALMS
* ENCLAVE OF PALM BEACH
* FOREST HILL GARDENS EAST CONDOMINIUM
* FOUR SEASONS CONDO
* GATEWAY GARDENS
* GRAND ISLES
* HAMLET
* HAMPTON HILLS
* HILLSBORO COVE
* HORIZONS OF BOCA LAGO


* HORSH MANAGEMENT
* HUNTINGTON LAKES
* IMPRESSIONS
* IRONWEDGE
* KINGS POINT
* LAKES OF BOCA RIO
* LAS BRISAS
* LEISURE SHORES CONDOMINIUMS
* MARRIOTT BEACH PLACE TOWERS
* MARRIOTT IN BOCA
* MONTARA
* NOBU EDEN ROC
* NORMANDY J KINGS POINT
* OAK RUN
* PALM LAKE CO-OP
* PARK PLACE
* PATRICIAN CONDO
* PBC MANAGEMENT
* PENTHOUSE HIGHLANDS
* PINE GROVE CONDO
* PINE TREE PARK
* POLO CLUB
* PRAXIS
* REFLECTIONS
* RIVER AT THE BLUFF
* RIVER PINES
* RIO POCO


* SAN MELINA HOA
* SAVOY EAST
* SAXONNE ASSOCIATION AT KINGS POINT
* SHERBROOKE
* SOUTH HAMPTONS BUILDINGS B, D, E, I
* SPENCER LAKES COMMUNITY
* ST. ANDREWS COUNTRY CLUB
* SUN & SURF
* SUNNY SOUTH
* SYMPHONY BAY
* THE ENCLAVE AT INVERARY
* THE LAKES OF THE BLUFFS
* THE OAKS AT BOCA RATON
* THE RITZ CARLTON RESIDENCES AT SINGER ISLAND
* TIERRA DEL RAY
* TOWNE GREENE
* VALENCIA FALLS
* VISTA BLUE
* WATERGLADES CONDO
* WHISPERING WOODS
* WIMBLEDON VILLAS
* WOODBRIDGE RANCHES
* WOODLANDS DEVELOPMENT
Many times HOAs are found in gated communities or those with security guards onsite.
An optimal HOA security solution should have a combination of technologies to be more effective.
License Plate Recognition
Facial Recognition
Virtual Guard for Gate Operations
Emergency Generator Backup for Security Cameras and Access Control
Radar Speed Cameras
Thermal Cameras

PTZ Cameras
Smart Analytics
Infrared Beams
Live Video Monitoring via Licensed Security Guards
State-of-the-art Neighborhood Crime Watch
Having licensed security guards is crucial as they will know how to operate many of these newer technologies. You can even grant access to the basic functions of your security system like the cameras to board members or even the residents for a more comprehensive neighborhood watch.
Neighborhood watch without the extra eyeballs is senseless. Why have advanced security equipment and not let it be utilized during times when no one is looking. Many communities often employ only one security guard at a time. Having an extra eye in the sky is key to providing the ultimate blanket of security.
Affordable HOA Security Solutions
Surveillance and security equipment used to carry a high price making it not feasible for many communities to employ. Amazingly the price of security surveillance equipment has drastically decreased. Now the most basic surveillance equipment packages come equipped with all of the extra bells and whistles needed to better monitor your community. Common features in modern surveillance and security can include remote accessibility, scene change notifications, tripwire settings, and motion detection. The future is here and high-tech security cameras are no longer available to only a select few.

Why Not Have Added Layers of Security?
Installation of security surveillance equipment to keep your HOA community safer is not only affordable and practical but it is expected.
How often do residents want to live in a community that (especially in large gated community or HOA run complex) does not provide basic security surveillance services. Monitoring just the entrance is not an effective security solution. Having neighborhood crime watch signs might provide a certain level of safety, but, for true peace of mind, there must be modern security cameras system complete with video recorders.
Additional levels of protection can include:
Thermal cameras
PTZ Cameras
Smart Analytics
Infrared Beams
Live Video Monitoring
License Plate Recognition
Facial Recognition,
Virtual Guard for Gate Operations,
Emergency Generator Backup for Security Cameras
Access Control
Radar Speed Cameras and more…
We also offer all installation services, maintain, monitor and repair all of your security surveillance equipment.