Manufactured in North America
AI & VIDEO ANALYTICS
Proven surveillance technology solutions created to assist you in detecting, verifying and acting on crucial events for current, past and future timelines.
VIDEO SECURITY
We offer a new generation of technology for security video management software, surveillance cameras, and video recorders. Monitor, Prevent, Record and React.
ACCESS CONTROL
Our physical access control solutions were designed to keep people, property, and assets safe. Effortless control for all entries and visitor access for any entry point.
CLOUD SERVICES
Cloud connected sites that enable secure, remote access to your system from anywhere in the world. Enjoy zero burden on your network resources with our cloud solutions.
TechPro Security Products core focus is providing reliable and accurate security solutions that deliver actionable results.
What is Avigilon?
TechPro Security Products is a proud partner of Avigilon and offers its full suite of powerful AI & Analytics driven solutions. From video security, cloud, and access control solutions that are integrated and powered by AI to deliver the proper information you desire in real-time and at the right time, thus giving you the ultimate ability to take decisive action immediately.
We custom design solutions for your video, cloud, and access control solutions so that they are able to seamlessly integrate across your entire video security systems. Your Avigilon cameras are powered by advanced AI and video analytics. As complex as your security analytics and artificial intelligence is, we make it extremely easy to use, letting you focus on what matters most.
Avigilon will allow your security operator to shift
their emphasis and concentration to where it makes
the most difference in an immediate manner.
The AVIGILON Difference
DETECTION
The bulk of a security operator's time is spent detecting suspicious activity. Unfortunately, after 20 minutes the detection rate falls below five percent. Lessen liability by creating more opportunities to detect.
VERIFICATION
In-depth studies have proven that a security operator spends around ten percent of their time verifying security events. Security Analytics and AI have proven to greatly free up time for security personnel resources.
ACT NOW
Taking immediate action from Analytic & AI data has demonstrated a remarkable increase in the prevention of negative outcomes. Intelligent solutions that save time and substantial manpower in real time.
AI & VIDEO ANALYTICS
Detect, Verify and Act on Critical Events
Appearance Search
Facial Recognition
Focus of Attention
License Plate Recognition
Next-Generation Video Analytics
Self-Learning Video Analytics
Unusual Activity Detection
Unusual Motion Detection
VIDEO SECURITY
See What You've Been Missing
Cameras & Sensors
Video Infrastructure
Video Management Software
AI & Video Analytics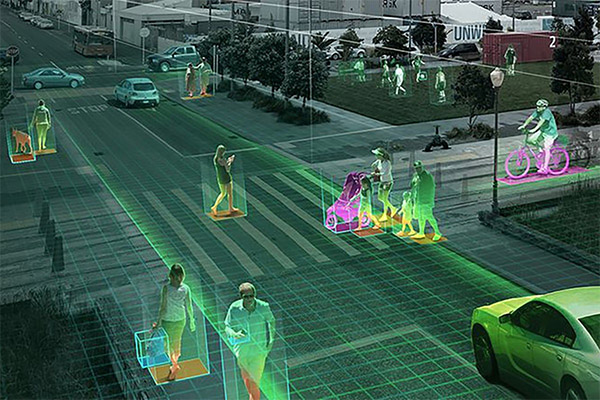 ACCESS CONTROL
Secure All Of Your Entrances, Exits & Visitors
One of the key aspects of the Avigilon access control solution is that it can be scaled in either direction up or down without any hiccups. Works great with smaller homes and businesses just as well as it does for enterprise platforms for government-level institutions. Our flexible solutions can change according to demand and your particular project desires. The ACM (Access Control Manager) enterprise system is intended for larger-scale use whereas our entry-level ACM Embedded Controller system is designed for small applications. Every Avigilon access control system is one hundred percent browser based, and requires absolutely zero software installation. How does this work, the system is completely integrated with Avigilon Control Center video management software, which delivers out of the box solutions that provide the type of execution and operation that you would expect from an overly obsessed technology driven security surveillance company.
ACM System
ACM and ACC Unification
ACM Appliances
ACM Embedded Controller
Open-Platform Hardware
ACM Integrations
CLOUD SERVICES
Extending all of your security to the cloud
Access From Anywhere
Simple & Secure Access
Seamless User Provisions
System Health Monitoring
Maintenance Services
Continuous Updates
Know what is happening.
Act with certainty.
The Avigilon solutions we offer cover a wide array of verticals.
Agriculture

Airports

Banking

Education

Gaming

Government

Healthcare

Mining

Oil & Gas

Ports

Public-Private Partnerships

Retail

Stadiums

Utilities