FREE REMOTE VIDEO MONITORING SERVICE QUOTE
Fill out some basic information below and we'll call you with your custom quote

Authorized Digital Security Guard Dealer
Have a live guard monitoring your home or business for as little as $45 per month.
Call Now

561.922.8416
There are quite literally tens of billions of companies that have turned to remote video monitoring service as a valued tool for their business's security needs.
1
The reason for this incredible growth can be attributed to the tremendous success that video monitoring services have had in deterring and mitigating crime.
2
Our remote video monitoring service has proven itself to be one of the most effective ways of identifying individuals who've committed criminal activity as well as apprehending said individuals.
Talk to a live remote video monitoring expert?
See how remote video monitoring service can help you!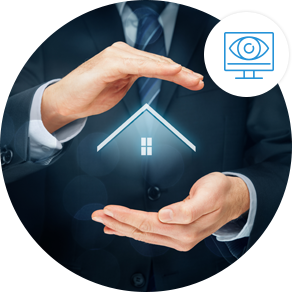 Digital Security Guard offers licensed remote video monitoring by licensed security guards trained to meet high-quality standards of vigilance and response.
If you want to reap the benefits of full-time security personnel and you haven't looked into remote video monitoring services then it's time you read up on and consider all the benefits you may be letting pass you by.
Security camera systems can be optimized to turn on or alert the security guard responsible for monitoring them when a motion or sound detector is triggered.
Protect Your Assets
Digital Security Guard provides a highly effective form of theft prevention. Their services can be customized to meet the needs of any company or individual whether they need just a few select weekly hours or 24-hour fully immersive services you will be accommodated to.
Digital security Guard can help anyone looking for active surveillance of a premises save money.
The video Security industry has a reached a point of more widespread availability and affordability. Meanwhile, if you are an individual seeking to secure a perimeter with trained eyes at various locations then you'd have to staff professional security personnel.
Every security guard hired for this purpose will require a full salary.
Remote monitoring gives you the ability to set up a network of visual information that is directed to one quickly and easily accessible source.
Digital Security Guard offers monitoring services by a licensed security guards watching as many camera as you need at whatever times you need for a fraction of the price of hiring a full security staff.
The service provides substantial vigilance, deters crimes, and provides nearly immediate response time if criminal activity is suspected. Contact us today for a free quote and consultation on the services.
Need Remote Video Monitoring
Security systems have the ability to integrate a variety of triggers that signal and help identify unwanted activity.