April 2, 2013 2:39 pm
Leave your thoughts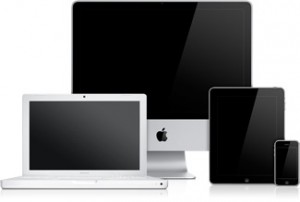 When you use the iSight camera that is built into your Mac computer, iChat software and Internet capabilities, you will be able to transform your computer into a security camera. If your computer is not equipped with an iSight camera built into the computer, you will be able to use any traditional USB camera that works alongside iChat software.
Installing the Application to Work with Your Mac
Open your iChat application. You will need to create an iChat account for use on your computer. If you have never used the application before, it will be one of the first things you are prompted to do. To access the features for an account, you will open the preferences tab in your iChat menu and going into accounts.
For the computer that you are planning to use for monitoring all of your security footage, you will need to create a secondary account. Create the second account in the same manner that you created the first one, but use different identifying information to prevent the potential for someone to access your system.
In your first account, go into the privacy tab and select the people you want to allow access to in the menu. You will also have to enter in the account information of the computer you are planning to monitor the footage from remotely.
Go into alerts and video invitation. Make sure to disable the default values in play a sound. You will want to turn on the run AppleScript script. Choose the auto accept feature from inside the menu.
Make sure to add your iChat account into your auto-login items through opening the accounts pane located in your system preferences pane. Click on the login items and move the iChat application into your list. Whenever you login into your account, the iChat application is going to run for your security monitoring on a continual basis.
Make sure you go into your computer settings and turn the monitor backlight off. You want to make it less obvious that your computer is up and running to any perpetrators, so you will want to minimize the amount of lighting available in the computer settings.
Connect your iChat account on the main computer from a different Mac that runs the application already. Any computer that runs AIM video-chat will work fine for monitoring the feed from your camera. A security Mac is going to automatically accept your invitation and display the video that has been captured through the camera feed.
Top Security Cameras for Use with Your Mac
Since technology is continually changing, people want a means for using their computers to record footage of their property. A number of options for cameras that work with your Mac computer exist in the market today. The top five options are outlined below to help make the buying process simpler than ever before.
Axis 207W
Not only can you get this camera in a wireless model, but also they offer exceptional image quality for their class. You can get one of these models that can simultaneously record in MPEG-4 and MJPEG video capabilities that make it compatible with a number of different platforms. When you consider all of the different options on the market, it makes it popular for homeowners everywhere. If you want a wired model, you can opt for that over their wireless versions.
Panasonic CL-C131
Since this is one of the more cost effective models in Internet cameras, it makes it ideal for many users around the globe. You have the option of using the pan-tilt features to help scan across the area from wherever you happen to be at the time. Not only will you get an array of features for an IP camera, but it also comes equipped with a mode to handle low lighting conditions.
Using thermal detection and motion detection on the camera is critical for home security operations. Many customers prefer to use the Panasonic cameras to that of the Axis because of their pan-tilt capabilities, but it doesn't tend to be as well supported on the Mac computers. You can choose to purchase this camera in the wired or wireless version.
Panasonic BB-HCM531
You have the option of mounting this camera inside of your home or outside. Since the camera is well protected, you will not have to worry about the need for additional housing to help protect the unit. People who want a camera for over their doorways will love the benefits these units have to offer them. These cameras can be installed in just about any outdoor area without having to worry about them being detected by everyone who comes into the area.
Some of these units have a recording feature built into them, which allows you to capture all of the footage directly on the memory card within the camera. Since you don't have to have a computer hooked up to this camera, it makes it one of the most convenient for users everywhere. You will be able to remove your memory card and view all of the images later on down the line.
Thanks to the support of PoE, you can power your camera with a simple cable as you would for retrieving data. Installation is a breeze, which allows anyone to install this camera around his or her home. Since it compliments all of your indoor cameras, you will love the added benefits in this security camera for your home.
Panasonic BB-HCM531 Y-Cam Black
Even though this option is not as popular as some of the others on the market, you will love the night vision capabilities it has to offer you. Thanks to all of the infrared LED lights on the camera, it is capable of producing an image in distances of up to 12 meters away. Based on the level of light in the room, the camera will switch between nighttime to daytime viewing accordingly.
Since it is an IP camera, you will get all of the same amazing features that you would in a traditional camera, and you can access everything from the Internet. It is one of the unique options for use in your home surveillance package. The potential is amazing for areas beyond traditional baby monitoring and entrances into your home.
Panasonic BB-HCM581
If you are looking for a camera that has that extra something you are looking for, this may be the perfect camera for your needs. Since the price is affordable, you will love the features and benefits in this camera. The interface is extremely friendly for users everywhere. You will not only love the ease of use in this camera, but you will also love the management tools, memory card recording capabilities and much more.
Beyond the traditional features in this camera, you will also be able to control the pan-tilt-zoom features and amazing optical zoom. The amount of space you can cover with this one little camera surpasses many others on the market today. Even though the camera is meant to be used inside of your home, you have the option of using it outside with the proper housing in place.
The main thing to remember is that you want to get a camera that is going to work for your individual needs and budget constraints. Take the time to look at all of the various options on the market today and ensure the camera you choose is going to work for your needs and wants before making any initial investments. Contact TechPro Security today to speak with one of our security advisers.
Tags: best remote surveillance systems for mac products, best security systems compatible with apple products, security system installation compatible with apple devices


Categorised in: Surveillance Systems

This post was written by Damon Delcoro