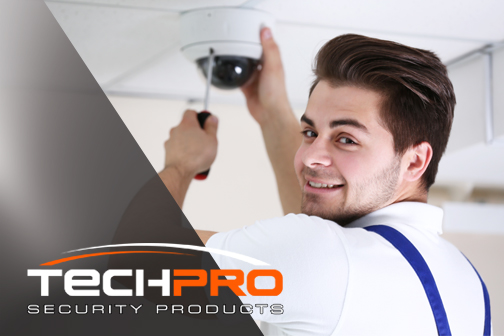 July 14, 2017 9:27 am
Leave your thoughts
TechPro Security Products offers customers professional surveillance camera installation and maintenance services that can meet the needs of individuals looking for either residential or commercial security products integrated to their location. Our security technology technicians can expertly perform surveillance camera installation services no matter how large a system you own. We have worked with numerous industries in order to make their locations substantially more secure. TechPro Security provides high-quality CCTV equipment that we can install in whatever layout best meets your home or business necessities.
TechPro Security Products provides experienced and knowledgeable surveillance camera installation providers when you select our services. We can help you optimally secure your home or business from break-ins and vandalism. We are a bonded and insured security product installation company that has been in service for nearly a decade. When you receive products and services from TechPro you are also opting to purchase from a security provider offering you free lifetime technical support; you can reach our support center at your leisure anywhere from 9 am to 8 pm EST. Techpro will also provide you with free phone apps for both Android and iPhone operating systems to allow for remote viewing capabilities. Besides our professional surveillance camera installation services our team at TechPro can also provide you with:
Access Control Systems.

Burglar Alarm Systems

Networking/IT Services

Fully-Encompassing Security Consultation & Design Layout

Home Automation

Low Voltage Wiring
Our company offers our clients professional security system integration services. Depending on what your specific needs are our services will vary to better meet your requests. TechPro Security Products' expert contractors can help you design a complete security system that will cover multiple facets of protection such as sound alarms, access control, motion detection, and integration with our video surveillance camera installation services.
Our team can provide you with a free consultation in order to help you determine what security layout and equipment will best meet the needs of your location. We will offer our insight after a professional on-site assessment. Our no obligation consultations include security camera installation placement suggestion as well a project cost estimate. Once we have reached an agreement on a quote we can move forward toward scheduling an installation date for your equipment.
The next step of the process is the actual execution of your scheduled security system and surveillance camera installation. The TechPro install team will arrive at the predetermined location ready to work on the integration of your system during the agreed upon time and date. The typical security system and surveillance camera installation process will involve several aspects such as:
Running and connecting cable and power sources to all the pieces of technology that your system will be utilizing.

Surveillance camera installation mounting and placement adjustment.

The configuration of your system's cameras and any other hardware that may call for it.

Network configuration

Setup of your system's recording device (digital video recorder, network video recorder)

Video recording settings and features configuration (motion detection, notification alerts)
After the security system and surveillance camera installation is complete we will go over the hardware we installed with you in order to ensure that camera placement is properly set up and all pieces of technology have been integrated at your location to your specifications. At this point, we also go over your system's recording schedule so that we may confirm that it too meets your described specifications. During the tail end of your security system and surveillance camera installation, we will teach you and any other designated individual on the inner workings of your newly integrated system. Our professional surveillance camera installation team will break down how to operate all the basic aspects of your system, how to search for recorded footage as well as how to backup said footage. During this time our knowledgeable representatives will also teach you how to access your security camera system footage remotely via an internet connection and just about any media device including:
Desktop Computer

Laptop

Smart-Phone (Android or Apple)

Tablet
TechPro Security Products offers you professional CCTV system and surveillance camera installation services for all your security needs. Whether you are looking for the integration of a security system for your home or business we have the knowledge and expertise to match you with the best equipment for your location's requirements and your personal preferences. Contact TechPro Security Products today on our toll-free telephone line 561-222-8416 or come visit us in person at our central location 99 NW 11th Street Boca Raton, Florida 33432 USA to receive your free consultation and schedule an appointment with one of the best premium security product integration companies in the industry.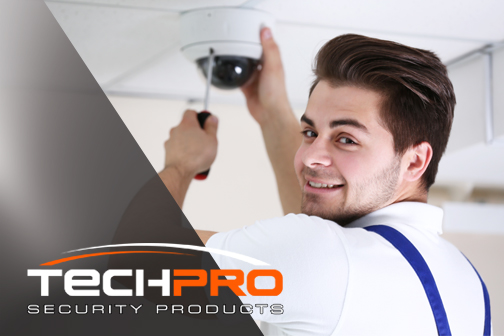 Surveillance Camera Installation
Tags: Professional CCTV Camera Installation Companies Boca Raton, remote monitoring home security systems, security camera installation, security camera installation in south florida, security system installation in miami, Surveillance Camera Installation, Surveillance System


Categorised in: CCTV installations, Security Camera installation, Security Camera Installation Companies, Security Camera Installation Miami, Security Camera Installation Service, Security Camera Installations, Surveillance Camera Installation, Surveillance Systems

This post was written by Damon Delcoro