May 9, 2014 10:43 am
Leave your thoughts
Turn to Techpro For Best Professional Security System Installation Services In Delray Beach, Florida
Due to high property crime rates, it's important that Delray Beach residents and business-owners take care to ensure that their property is secured by the best the industry has to offer. Cost is often a factor that stops locals from installing state-of-the-art security, but if you turn to Techpro, you won't have to compromise quality equipment or service. Techpro offers the most affordable security system installation services in Delray Beach, Florida, with a number of services and products available for a wide variety of needs.
The Need for Affordable Security System Installation Services in Delray Beach, Florida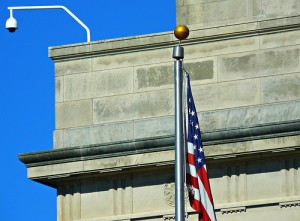 Delray Beach is, unfortunately, notorious for property crime. The chance of being victim of a property crime in Delray Beach is 1 in 20, which is higher than 89% of cities in Florida and 95.8% of cities in the United States. But, these kinds of startling statistics don't have to victimize your home or business, thanks to professional security system installation services in Delray Beach, Florida provided by Techpro Security.
The bad news is that homes without security systems are 2.7 times more likely to be burglarized on average. But the good news is that Techpro Security offers a wide variety of options for residential and commercial property to help you find the solution that's affordable and best for your unique needs. You can get a free quote by filling out a short form on their homepage or calling 866-573-8878. They are both reliable and experienced, as well as FASA and BASA certified and fully bonded and insured. Don't hesitate to take advantage of one of the best security system installation companies Delray Beach has to offer.
Techpro's Security System Installation & Services – Delray Beach and Beyond
Techpro's affordable Delray Beach security system installation services and more are available for area residents. Techpro Security offers the following services:
Installation—Including security surveillance systems and components, alarms, and access control. From small and simple to large and complex, Techpro has it covered with the best security system installation services in Palm Beach County, Florida and beyond. Installation process includes a free consultation, scheduled installation, proper configuration and networking, as well as a training phase to help familiarize the customer with use and operation of the system.
With Bronze, Silver, and Gold packages offering different tech and DVR specs, setups and details are customizable. All packages include state-of-the-art DVR, the best quality CCTV security cameras on the market, cables, power supplies, and security grade hard drives as well as an included warranty.
Sales & products—State-of-the-art, top-of-the-line equipment undergoes individual scrutiny and testing to ensure that every customer gets the best possible product possible. Affordable, quality retail options can be perused at SecurityCameraKing.com. Products include:
Digital video recorders (DVRs): All devices use Linux operating system and works with provided video software and smart phone apps. Most options include 3-year manufacturer's warranty and free tech support for life. DVR series include IP network megapixel cameras, providing unprecedented video quality for clear, real time recording.
Access control: Electronic access control installation introduces the use of computerization to validate credentials when allowing access to a door or lock.
Alarms and monitoring: With user-controlled alarm systems and 24/7 remote monitoring, your security cameras are always of immediate use thanks to Techpro's licensed and highly trained digital security guard team in South Florida. This allows them to potentially act out and stop crime before it happens, or aid in catching perpetrators sooner.
Repair and maintenance—Techpro dealers are experts with industry experience who can service any security system, regardless of where it was originally purchased or who installed it. With some of the most competitive prices available, Techpro's security system installation services in Delray Beach, Florida set the bar for their standards of service, guaranteeing that their knowledge and know-how make them the best in the business. Let their reputation reassure you: they can diagnose, tune, fix, and tweak your system as needed in addition to providing expert advice.
Tech support—Free technical support is included with any Techpro products and installations, with help including personal phone calls with knowledgeable experts available from 9am to 6pm EST, informational videos on Techpro's YouTube channel, and a 24/7 support forum where staff and users alike can assist with issues day and night. Local service is also available at our Boca Raton, Florida location during normal business hours. Let the experts at Techpro, one of the best security system installation companies in Delray Beach, Florida, handle whatever issues may arise with your products or system.
Tags: Delray Beach Security System Installation Services


Categorised in: Security Systems

This post was written by Damon Delcoro