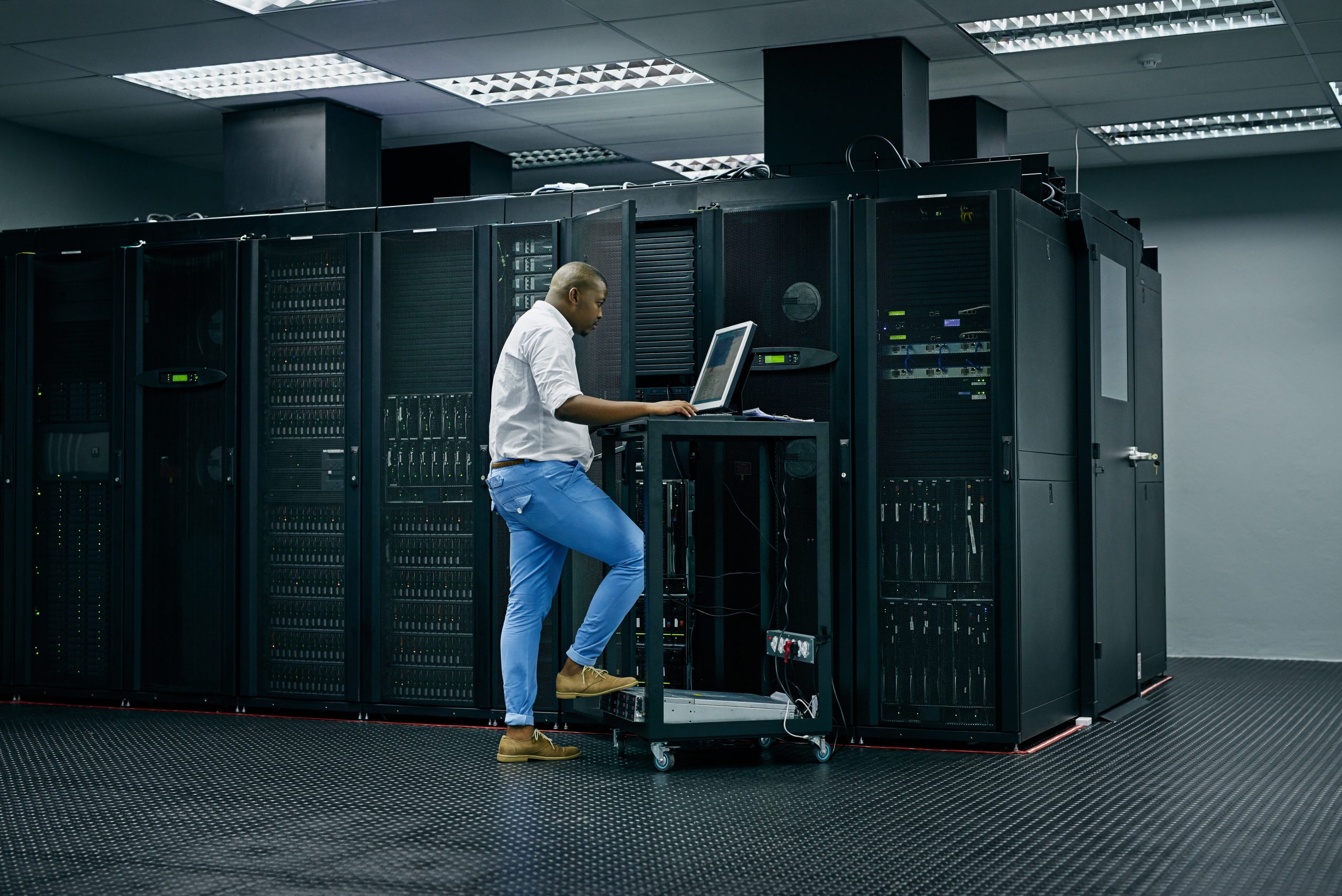 October 5, 2022 11:03 am
Every small business and community can now benefit from a perimeter security system that is affordable. A new perimeter security system is more beneficial than ever thanks to the latest advancements in smart technology. The overall cost of high-definition security cameras is dropping, making it affordable for anyone with a surveillance budget. Your security plan can now cover long distances without any additional restrictions. If you are looking for the best Perimeter Security System Company to purchase and install cameras look no further than TechPro!
Smart technology makes proactive perimeter security possible. While older perimeter security solutions could only be used after an event occurs, it is now possible to use smart technology. Combining the most advanced remote surveillance techniques and services, you can either stop criminals or prevent them from ever happening. This is a significant advancement that communities and companies around the world are starting to benefit from.
Although security cameras can be used to monitor your property, home, and business, it is not possible to secure the outside. The gates around commercial properties or gated communities can be miles long. It would be a miracle to keep an eye on all these gates. This flaw is well-known by even amateur criminals who use their limited resources to their advantage. There is little you can do if you notice the perimeter breach. You could review your surveillance footage to hopefully identify the perpetrator. Even that may not be possible. Even worse, asset recovery might be more difficult.
Our Perimeter Security System Solution
South Florida's most trusted security company TechPro Security Products proudly announces our perimeter security solution. All the latest in remote surveillance and smart security camera technology are used by us. Proactive perimeter security is now possible by combining the outstanding live video monitoring services offered by digital security guards with this surveillance camera equipment.
One of our perimeter security experts said it best:
TechPro Security Products cares about your safety and well-being, no matter if you're protecting your family, employees, or possessions. Proactive perimeter security can be achieved by combining cutting-edge security cameras with smart technology with the most current remote surveillance methods.
Security guards are highly skilled and have years of experience. This means that they can quickly take action when they see suspicious activity. It is important for property and business owners to know that their perimeter is being monitored by an expert in perimeter surveillance. If you are looking for the best Perimeter Security System Company to purchase and install cameras look no further than TechPro!
A perimeter security system must be cost-effective and affordable.
For preemptive and decisive intervention, complete perimeter security systems should be in place.
Unfortunately, many larger corporations or communities simply don't have the power output necessary to do these things. Due to their vast, extensive size, this is especially true for vulnerable properties and communities. The distance can be extended over miles and could even extend to great distances. Further, power outages can be more difficult to fix if there is more terrain.
Advanced Perimeter Security Surveillance Equipment
Beautiful picaresque covers and barriers can be created by foliage, trees, bushes, leaves, and bushes. They also obscure areas of view, making perimeter security more difficult. Older security cameras can only cover a limited area of view. Additionally, the more power you have, the fewer cameras that you can add to your surveillance system. These viewing distance limits can also cause problems in dark or nighttime environments. These problems are not obvious but they still affect perimeter security monitors today.
TechPro Security Products uses only the most advanced surveillance equipment to combat these issues. We use all the latest innovations in CCTV products with intelligent technology and smart features. We use the latest wired and wireless IP network surveillance camera systems. Our solar-powered technologies allow us to solve any problem with power, further enabling more surveillance at lower costs.
Another feature that is highly innovative now is thermal imaging technology. It can be used in many CCTV products. Thermal imaging can detect any obstructions in the foliage and alert security guards when a heat signature is detected. The military-grade thermal imaging technology can cover large distances and see in darkness for hundreds of yards. It works even through foliage, leaves, bushes, and trees.
Remote Video Monitoring Services
TechPro Security Products has partnered with another renowned leader in South Florida surveillance services for remote video monitoring. Digital Security Guard, a local security agency, specializes in live perimeter security surveillance and remote CCTV monitoring. They work with emergency response teams and local law enforcement to ensure that property and business are safe.
Remote video monitoring can be an economical alternative to traditional security guards. This is more cost-effective and also reduces the time it takes to respond to an emergency. Digital security guards use professional training and intuitive judgment to quickly take action when suspicious activity is detected. Digital Security Guard can provide more information about live surveillance monitoring.
No Charge Installation of Perimeter Security Systems
To receive a complimentary estimate or cost for a perimeter security system, call TechPro Security Products. We will be happy to talk with you about your property's size and provide any assistance that we can. You can find out more information by visiting our website.
Call 561-922-8164 to request a complimentary perimeter security assessment, or for an estimate.
Email us if you have any questions.
Perimeter Security System Company
Facebook | Twitter | Google+ | YouTube | LinkedIn
Tags: Access Control, affordable security systems south florida, avigilon, Avigilon Dealer, Avigilon Installer, benefits of having a surveillance system, benefits of security systems, best home security system, best security camera for your business, best security company in South florida, Best Security System Installation Services In Boca Raton, Perimeter Security System Company


Categorised in: Access Control Systems Boca Raton FL, Perimeter Security System Company

This post was written by Skyler Libkie