Looking for one of South Florida's Best Security Companies | You've Come To The Right Place
Over the last few years, surveillance systems for commercial & residential use have expanded their capabilities greatly while at the same time becoming even more affordable.
In today's world, security is a top priority for both businesses and communities alike.
TechPro Security understands this need and has positioned itself as a leader in the industry, providing comprehensive and technologically advanced security solutions since 2007. We are not just a security camera installation company; we are your trusted partners in safeguarding what matters most to you.

Expertise You Can Trust
Based in South Florida, TechPro Security is a systems integration company with a proven track record of excellence. Our team of seasoned professionals has the requisite skills and experience to handle projects of any size or complexity. From installing hundreds of security cameras to protect expansive perimeters from intrusion, to setting up a personal protection system with just four cameras at a residence, no project is beyond our capability.

Showcase Communities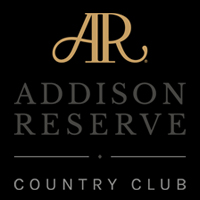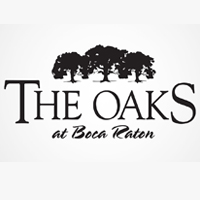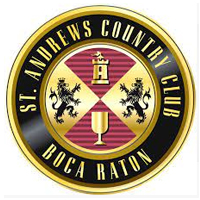 HOA Community References

* ABERDEEN EAST
* ADMIRAL'S COVE
* ADDISON RESERVE COUNTRY CLUB
* ALLINGTON TOWERS
* AZURE ESTATES
* BEACH WALK EAST
* BEAR'S CLUB
* BOCA DELRAY GOLF COUNTRY CLUB
* BOCA GREENS COUNTRY CLUB
* BROKEN SOUND CLUB
* CARRIAGE HOMES OF WOODFIELD HUNT
* CASA DEVON
* CASABELLA ESTATE HOMES
* CASCADE LAKES
* CYPRESSES OF BOCA LAGO
* CHALFONTE CONDOMINIUMS
* DELRAY LAKES
* EMERALD PALMS
* ENCLAVE OF PALM BEACH
* FOREST HILL GARDENS EAST CONDOMINIUM
* FOUR SEASONS CONDO
* GATEWAY GARDENS
* GRAND ISLES
* HAMLET
* HAMPTON HILLS
* HILLSBORO COVE
* HORIZONS OF BOCA LAGO


* HORSH MANAGEMENT
* HUNTINGTON LAKES
* IMPRESSIONS
* IRONWEDGE
* KINGS POINT
* LAKES OF BOCA RIO
* LAS BRISAS
* LEISURE SHORES CONDOMINIUMS
* MARRIOTT BEACH PLACE TOWERS
* MARRIOTT IN BOCA
* MONTARA
* NOBU EDEN ROC
* NORMANDY J KINGS POINT
* OAK RUN
* PALM LAKE CO-OP
* PARK PLACE
* PATRICIAN CONDO
* PBC MANAGEMENT
* PENTHOUSE HIGHLANDS
* PINE GROVE CONDO
* PINE TREE PARK
* POLO CLUB
* PRAXIS
* REFLECTIONS
* RIVER AT THE BLUFF
* RIVER PINES
* RIO POCO


* SAN MELINA HOA
* SAVOY EAST
* SAXONNE ASSOCIATION AT KINGS POINT
* SHERBROOKE
* SOUTH HAMPTONS BUILDINGS B, D, E, I
* SPENCER LAKES COMMUNITY
* ST. ANDREWS COUNTRY CLUB
* SUN & SURF
* SUNNY SOUTH
* SYMPHONY BAY
* THE ENCLAVE AT INVERARY
* THE LAKES OF THE BLUFFS
* THE OAKS AT BOCA RATON
* THE RITZ CARLTON RESIDENCES AT SINGER ISLAND
* TIERRA DEL RAY
* TOWNE GREENE
* VALENCIA FALLS
* VISTA BLUE
* WATERGLADES CONDO
* WHISPERING WOODS
* WIMBLEDON VILLAS
* WOODBRIDGE RANCHES
* WOODLANDS DEVELOPMENT
Many times HOAs are found in gated communities or those with security guards onsite.
An optimal HOA security solution should have a combination of technologies to be more effective.
License Plate Recognition
Facial Recognition
Virtual Guard for Gate Operations
Emergency Generator Backup for Security Cameras and Access Control
Radar Speed Cameras
Thermal Cameras

PTZ Cameras
Smart Analytics
Infrared Beams
Live Video Monitoring via Licensed Security Guards
Comprehensive Security Solutions
Specializing in all types of security and surveillance installations, we offer a broad spectrum of services tailored to meet your unique needs. Our services include, but are not limited to:
Security camera installation

Access control system setup

Perimeter intrusion detection

Personal protection systems

& Much More
Our approach is not a one-size-fits-all model. We strive to provide bespoke solutions that align perfectly with your specific security needs.
Exceptional Customer Service
At TechPro Security, we don't just stop at installation. We stand behind our customers with exceptional service that sets us apart in the industry. Our 24/7 emergency service ensures that help is just a phone call away, even in the event of critical failures. With a swift 2-hour response time, we're there when you need us the most. Learn more about our Security Camera Installation services.
Why Not Have Added Layers of Security?
Installation of security surveillance equipment to keep any type of environment safer is not only affordable and practical but it is expected.
How often do residents want to live in a community, especially in a large gated community or HOA-run complex but they don't provide basic security surveillance services? Monitoring just the entrance is not an effective security solution. Having neighborhood crime watch signs might provide a certain level of safety, but, for true peace of mind, there must be modern surveillance measures with at least a security camera system.
Additional levels of protection can include:
Thermal cameras
PTZ Cameras
Smart Analytics
Infrared Beams
Live Video Monitoring
License Plate Recognition
Facial Recognition,
Virtual Guard for Gate Operations,
Emergency Generator Backup for Security Cameras
Access Control
Radar Speed Cameras and more…
We also offer all installation services, maintain, monitor and repair all of your security surveillance equipment.
TechPro Security: Your Trusted Partner in Advanced Gate Access Control
At TechPro Security, we are proud to be a leading provider of automatic gates and gate openers, bringing you innovative solutions in security gate services. We are specialized experts in gate access control, offering custom designs to meet your specific security needs, along with lifetime technical support.
Free Security Assessments
Wondering how secure your property is? TechPro Security offers free security assessments. Our experts will evaluate your current security measures and recommend enhancements where necessary. This way, you can make informed decisions about your security needs.
When you choose TechPro Security, you're choosing a partner committed to your safety and peace of mind. So why wait? Contact us now and experience the difference of working with a top-tier security camera installation company.
Remember, your security is our priority. Trust TechPro Security for reliable, people-first solutions that put your safety at the forefront.
Our team of highly trained professionals is committed to ensuring the safety and security of your property, whether it's residential or commercial. We understand the importance of reliable, efficient, and secure gate systems, and we are dedicated to providing you with state-of-the-art security solutions that you can trust.
At TechPro Security, we go above and beyond to provide exceptional service. We perform repairs and installations of several types of gates, ensuring each installation is tailored to meet your specific needs and preferences.
For all your gate access system repair and maintenance needs, TechPro Security is here for you. Our technicians are available nationwide, ready to deliver professional, timely service for all your entry gates. We have years of experience servicing commercial and residential gate access systems, and our commitment to excellence ensures your complete satisfaction. Security Companies, Security Companies, Security Companies
Security Companies
Our gate services include:
Automated Gates: We offer automated gates that provide enhanced security while offering convenience and ease of use.
Home Security Gates: Secure your home with our high-quality security gates designed to provide maximum protection for your family and property.
Gate Repairs: Our experienced technicians are available for timely repairs, ensuring your gates are always in optimal working condition.
Rolling and Automatic Sliding Gates: Save space and enhance security with our rolling and automatic sliding gates, designed for smooth operation and long-lasting performance.
Driveway Gates: Add a touch of elegance to your property with our driveway gates, offering the perfect blend of aesthetic appeal and superior security.
Automatic Gate Solutions and Security Gates: We provide automatic gate solutions and security gates designed to offer seamless operation and superior protection against unauthorized access.
Sliding Security Gates: Our sliding security gates provide robust security without compromising on aesthetics, making them an ideal choice for commercial and residential properties alike.
& Much More!
Trust TechPro Security for all your gate access control needs. With our expert solutions, you can rest assured that your property is secure, accessible, and well-guarded. Contact us today to learn more about our services or to schedule a consultation. Stop by our office anytime to speak with a surveillance expert. Click here for directions.