November 19, 2012 5:09 pm
Leave your thoughts
Finding reputable repair services for any high-tech product can be tough. Without being very knowledgeable as to the workings, mechanical parts or electrical functions of items like security cameras leaves consumers blind as to costs and fees, as well as to the actual need to service equipment. Many individuals have experienced feelings of uncertainty when it comes to servicing or repairing automobiles or computers, but have been able to address their lack of information by availing themselves of the absolute wealth of knowledge on these subjects available in books and on the internet, usually for free or little cost. When it comes to something as specific as security cameras, particularly specific brands of security cameras which may not adhere to industry standards, consumers may balk at knowing where to find security camera repair services in Boca Raton, Florida, or many other locales. Knowing something about the security industry and the various security camera products available can help, as can investigating a variety of options before ever making a choice, and spending hard-earned money on security camera repairs.
Whether they know it or not, almost every person has been taken advantage of in the past when it comes to shopping for goods and services, and shopping for repairs to security cameras is in no way exempt from unscrupulous individuals. Many business persons can spot an uninformed consumer coming a mile away, and are quick to seize upon opportunities to over-charge for services, sell unnecessary goods or to simply invent costs and charges for work that is never performed and never needed. A great deal of trust goes in to making any purchase or paying for repairs to costly equipment, and great care should be taken to inquire as to the reputation and quality of customer service and workmanship available at businesses providing these valuable services. Paying more than is needed is never a great idea, and in tough economic times, all shoppers are interested in saving money for more important needs.
Security cameras are a very niche item, and as such, not many individuals outside of the security equipment industry know much as to their workings, parts and maintenance or repair needs. Any time consumers remain ignorant as to such things, opportunities exist for their needs to be taken advantage of, and for them to receive something less than the best value for their money. In this light, it can be very worthwhile to study and learn as much as possible about security cameras and other security equipment before shopping for potentially costly repair service providers. Finding this information can be more difficult than learning about automotive repairs and maintenance, and some shoppers may wish to contact the manufacturers of their security cameras. The product manufacturers should be willing and able to offer some education as the parts, functioning and maintenance needs of their products, and may even be able to offer some suggestions as to where to find security camera repair services in Boca Raton. Taking the time to learn more about security cameras will help save money and allay worries and consternation in the event of required repairs to equipment.
Reputation and longevity are two of the greatest advantages that businesses should seek, regardless of their industry, and the security camera industry is no different. Most shoppers will feel far more secure in dealing with a long-standing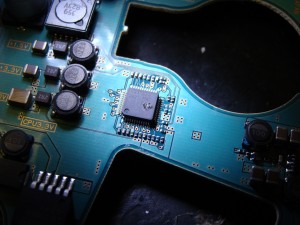 business with a great reputation, rather than spending money on the services provided by a relatively unknown business. One of the greatest opportunities afforded to shoppers by the internet is the ability to avail themselves of online reviews and business information, much of which is provided by experienced shoppers who have had repairs performed by the service providers in question. Taking the time to search for, read about, and talk to previous customers of any business offering maintenance and repairs to costly, complicated high-tech equipment can pay off in the long run, and help smart shoppers to identify their very best options for where to find security camera repair services in Boca Raton. Sometimes, taking the time to visit and speak with local law enforcement professionals can open great windows in to the character and quality of services on offer at local security businesses.
Another opportunity for finding quality repair providers is to locate and deal with a business that may be out of the immediate area, but which maintains an authoritative online presence. Many businesses all over the world offer their services to far-flung consumers, and may even present the best value for dollars spent on repairs or the purchase of new products. Smaller businesses providing security camera repairs may even operate without the costly overhead of a traditional retailer with a physical storefront, and are poised to pass their savings on to consumers in the form of lower rates and prices, improved customer service and accessibility, and might even be able to offer deals on shipping of goods to and from their locations. Investigating online resources when looking in to where to find security camera repair services in Boca Raton may just prove less expensive than a visit paid to local retailers maintaining costly physical storefronts. No consumer wishes to pay for parts and labor on top of a business owner's lease, electric bill or FICA costs, and great deals can be had shopping online.
In some cases, repairs to out-dated equipment may prove more costly and less effective, in terms of providing security to a home or business, than purchasing brand new and significantly advanced security cameras, systems, equipment and service contracts. Vast improvements have been made in the security equipment and technology industries, and whereas many older security cameras provided grainy, hard-to-see images, and were subject to many flaws and faults, new high-tech security cameras and equipment have improved by leaps and bounds. Today, security cameras exist that are smaller than any product ever seen before, easily hidden and undetectable to any but the most critical eyes. Being able to hide security cameras in plain sight offers a great many advantages over earlier, bulkier models, and often capture video of crimes and inappropriate deeds that, had the perpetrators been aware of the cameras, would have been missed or lost. Many businesses and home owners today hide very small security cameras where they will not or can not be noticed, and rest a little easier knowing that their home or business is being monitored effectively.
Simple electrical problems, or expected wear and tear on security cameras and other electrical devices can sometimes be addressed by individuals working in similar skilled professions. The differences between a security camera and a hand-held video camera are minor, and many electricians or even electrical enthusiasts have a great deal of knowledge and experience relevant to performing security camera repairs. Sometimes, simply knowing a person skilled with a soldering iron and possessing a basic knowledge of electronics is sufficient to completing repairs quickly and inexpensively. Appliance repair businesses and professionals work on a huge array of different devices and appliances, and for true craftsmen, there may even be an element of excitement when faced with the prospect of working on unfamiliar electrical equipment.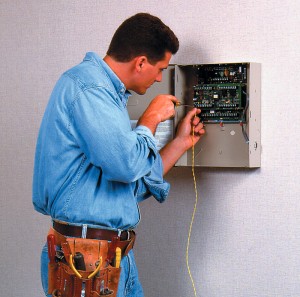 One of the downsides to choosing repair services from an individual or business that is not familiar with security cameras and security equipment may be further damage to the item, even to such a degree as to render it unusable, or just more costly to repair completely. While one's aunt or cousin may, in fact, be quite handy with a soldering iron, entrusting prized and expensive electrical equipment to their tender mercies may not always be the wisest of choices. Most individuals simply have not ever worked on security cameras before, and when faced with a choice, where to find security camera repair services in Boca Raton should exclude back alley electrical surgeons.

Choosing a skilled, professional and established repair service provider is always the safest bet, both for the wallet and for the longevity and long-term functioning of the equipment being repaired. Just as none of us would entrust our valuable automobiles to just some person with a wrench and nothing to do today, we should be as equally discerning when it comes to finding a security camera repair business. Taking the time to learn about the equipment, even going so far as to contact the manufacturer, can save a great deal of money, and keep shoppers from being abused by unethical business owners. Talking to knowledgeable persons in one's respective community can pay dividends, and local law enforcement professionals may be able and willing to offer some great advice on local security equipment businesses, and recommend one or more that are not only able to make repairs to security cameras, but who are possessed of good ethics and morals, and will not seek to cheat shoppers. Looking in to online opportunities can be wise, and the savings these businesses enjoy by never needing to pay for costly overhead expenses can be passed on to consumers. Finally, repairs to costly electronics should only ever be entrusted to individuals with the skills, knowledge, tools and reputation necessary to not only complete the job at hand, but to do so courteously, and in such a way as to leave shoppers happy and satisfied with their purchases. Checking in to all of these opportunities to educate and inform consumers can only result in savings and satisfaction, and the time spent learning more about electrical equipment and security will prove invaluable and interesting to shoppers and security professionals alike in the long run. Start shopping today, and learn where to find security camera repair services in Boca Raton with these fun, easy steps and suggestions.

1,429 total views, 1 views today

Tags: Boca Raton Camera repair, camera repair services, surveillance equipment repair


Categorised in: Surveillance Systems

This post was written by Damon Delcoro