November 30, 2012 1:57 pm
Leave your thoughts
If you are like a lot of people, you probably assume that purchasing a surveillance camera system is expensive. In the past, only those who owned businesses or who were wealthy purchased surveillance cameras and their accompanying systems, and you didn't often see these security systems in typical family homes. Nowadays, however, you can buy cheap surveillance cameras in Fort Lauderdale, making it possible for every home owner and renter to protect his or her home.
Although it can be easy to be stuck in your ways when it comes to electronics, technology and home security, it is essential to take something as important as your home and family's security very seriously. In today's age, it might seem as if people are far too dependent on technology, but you can never become too dependent on technology that could keep you, your family, your home and your precious possessions safe. Therefore, you should consider learning more about cheap surveillance cameras and security systems so that you can learn how to protect your family in a new and effective manner.
Why Buy Cheap Surveillance Cameras in Fort Lauderdale?
If you have been living without a surveillance camera system for a long time, you might wonder if there is truly any reason to purchase one. A lot of people feel as if purchasing surveillance cameras and their accompanying systems is too expensive for the average person, and you might feel the same way. However, it is important for you to realize the importance of purchasing and monitoring a surveillance camera system for your home.
A lot of home owners feel as if they are safe because they live in a good neighborhood, but this certainly isn't a guarantee that bad things can't happen. Nowadays, you have to keep a constant eye out for crime, regardless of where you live, and those who live in high-crime areas should be even more concerned about purchasing and installing security cameras in and around their homes.
There are several reasons why you can benefit from buying inexpensive surveillance cameras for your home. First of all, installing surveillance cameras is an excellent way to deter crime from happening in the first place. Although some thieves are brave enough to attempt to commit crimes in the presence of surveillance cameras, a lot of them are not. Therefore, having surveillance cameras and accompanying signs posted around your property can often be enough to send a criminal away from your home.
Having cameras can also help you to catch someone who has committed a crime on your property. Robberies, vandalism and other crimes occur on a regular basis, and it can be difficult for law enforcement agents to catch crafty thieves who don't leave a lot of clues at the crime scene. Having video footage of someone committing a crime on your property can work as excellent evidence, and it can help law enforcement officers to catch those who have been committing crimes in your area. Not only does this mean that you could recover your stolen items, but it also means that prosecutors can more easily convict these criminals, which can help your neighborhood to be much safer.
Although the primary purpose of surveillance cameras is for safety and security, you can also benefit from the convenience of having a surveillance system in place. Having a surveillance system can make it easier for you to keep an eye on your children while they play outside, and it can clue you in if one of your teenagers has been sneaking in past curfew. It can allow you to see those who pull up in your lawn and can provide you with other conveniences as well.
Is It Possible to Buy Cheap Surveillance Cameras in Fort Lauderdale?
Once you have realized the importance of having security cameras on your property, you might want to start thinking about how you will purchase a surveillance system for your home. If you are under the impression that you will have to spend a lot of money in order to purchase a surveillance system for your home, you should consider looking around. Although a lot of people think that it is not possible to purchase a sufficient system with plenty of features without spending a lot of money, there are plenty of options out there for those who are on a tight budget. Due to changes in technology and the widespread use of surveillance systems in today's world, you can now purchase surveillance systems for a much more affordable price than you could have years ago. Not only can you get these cameras and their accompanying systems for less, but you can also enjoy better features and a higher level of quality with these new systems.
Is There Anything Wrong With Purchasing Cheap Surveillance Cameras Instead of More Expensive Ones?
Some people are under the impression that you miss out on a lot of quality if you purchase inexpensive electronics, but this is not the case when it comes to cheap surveillance cameras. Although there are certainly plenty of mediocre cameras and systems out there, you are sure to be surprised by the high level of quality that you can enjoy while still enjoying rock bottom, incredibly affordable prices.
If someone tries to tell you that you will be sacrificing quality by not spending a fortune on a surveillance system, you shouldn't listen. Although you might have to give up on a few features and although you might have to do a little bit of searching, there is no reason why you cannot purchase a sufficient system for your home and family without shelling out all of your savings.
Some "electronics snobs" think that cheaper always means inferior, but do not let this type of mentality get to you. Although you probably don't want to trust the safety and security of your home and family on the cheapest of surveillance cameras and systems, you should know that choosing affordable options does not mean that you will not be able to keep your home and family safe.
What Should You Look for When Buying Cheap Surveillance Cameras in Fort Lauderdale?
If you have never purchased a surveillance camera system before, you might find it difficult to find the system that your family needs without spending too much money. Although you will want to do your homework before you get started, you should know that it isn't too difficult to find a surveillance system that will fit your residential needs.
First of all, think about how many surveillance cameras you need in order to protect your property. Not only will this help you to purchase the right number of surveillance cameras, but it will also help you to choose a digital video recorder that will work well with the rest of your system. Make sure that you are generous when choosing the number of security cameras that you need; it is better to have one or two cameras too many than to not have enough of your property under surveillance.
When choosing your security cameras, make sure that they provide a high quality picture. Failing to purchase cameras that take good footage can be counterproductive; if it is difficult to see things on your surveillance footage, it will be difficult to catch a criminal in the act of committing a crime. You will also want to look for a camera that has night vision technology if you will be installing cameras in dark areas.
After choosing your surveillance cameras, you will need to pick a digital video recorder that has plenty of channels. Although it certainly isn't essential to spend a lot of money on a digital video recorder, you should make sure that the model that you choose has plenty of features. For instance, you will want a digital video recorder that can hold plenty of surveillance footage, and you will also want to choose a model that will allow you to transfer your footage onto an external hard drive, DVD or other media.
Where Can You Buy Cheap Surveillance Cameras in Fort Lauderdale?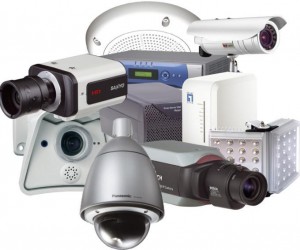 If you are looking for cheap surveillance cameras in the Fort Lauderdale area, you might be unsure of where to look. There are a lot of stores out there that claim to sell security-related equipment and surveillance cameras, but a lot of these stores do not have large selections. This means that you could end up paying more than you should for your surveillance cameras and accompanying system, and you might not have the opportunity to purchase a system that will have all of the features that you need.
Therefore, it is best to look for a company that specializes solely in selling security cameras and other security-related equipment. This will allow you to have a larger selection to choose from than if you shop with a mass market retail store that sells all types of products, and you will probably be able to get a much better deal. You can also reap the benefits of dealing with salesmen who know what they are doing, and they can help you to find the best security camera system for your needs and budget.
Techpro Security is one excellent option for those who live in Fort Lauderdale and are looking to purchase a cheap surveillance camera system for their homes. Not only can you talk to someone in person from Technpro Security, but you can even do all of your shopping from the convenience of your own home if you shop online. Even those who live outside of the Fort Lauderdale area can benefit from the huge selection of security cameras and related equipment that are offered at Techpro Security, so consider checking out their website today. You are sure to be pleased with the inexpensive options that you can find there, and the customer service is top-notch, which is perfect for those who are purchasing a surveillance system for the first time.
Are There Other Cheap Security Solutions Out There?
Finding, purchasing and installing a cheap surveillance camera system is an excellent way to protect your home, family and belongings from theft and other crimes, but it isn't the only way that you can protect the things that you cherish without spending a fortune.
Along with choosing security cameras, you should consider installing a burglar alarm system. When you combine a burglar alarm with a high-quality security camera system, you have a great system for protecting the things that you care about the most. In many cases, you can get great deals on burglar alarm systems if you shop around, and the peace of mind and safety that comes along with having a full security system is well worth the cost of installing and maintaining one of these systems.
There are other things that you can do in order to protect your home as well. For instance, consider installing various lights on your property. If your property is kept well-lit, it will be much less appealing to those who are thinking about committing a crime. Make sure that areas near the entrances to your home are well-lit, and consider installing lights near your garage, carport or storage building. Also, consider installing motion lights in select areas in order to keep your home safe. If you are concerned about a rise in your electric bill due to these additional lights, consider purchasing light bulbs that are designed to conserve energy; it is typically very inexpensive to maintain these lights.
These are not the only things that you can do in order to secure your home. Even things like adopting a dog can help you to maintain security around your home, and you don't even have to choose a "dangerous" breed; having a dog who will bark and alert you if someone is on your property can be more effective than you might think, and pairing several of these security techniques with a surveillance camera system can help you to keep yourself and your family safe.
To find out more about cheap solutions for security, contact us today.
Tags: fort lauderdale security options, home security options for limited budgets, install security system cheap


Categorised in: Surveillance Systems

This post was written by Damon Delcoro