April 30, 2019 2:39 pm
Are you in need of a warehouse security system installation in West Palm Beach? Warehouse surveillance plays an important role in many businesses with warehouses. Asset protection, employee monitoring, and safety concerns are all common reasons to install warehouse security cameras.
A warehouse generally stores valuable stock that should always be protected from theft. Even seemingly insignificant thefts affect a business's bottom line. Warehouse security camera systems help to deter employee theft as well as capture video evidence in the evident a theft takes place after hours.
Moreover, most warehouses also have various employees using operating equipment and lifting heavy items. There are many valid reasons why warehouse safety is important and should be strictly followed in order to prevent an accident from occurring.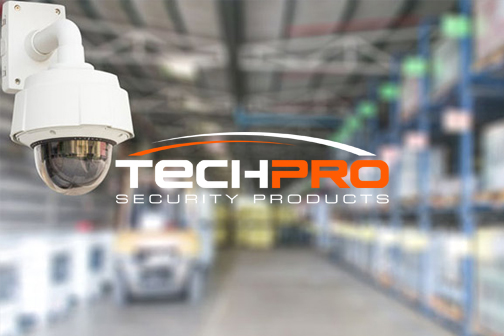 Security cameras in warehouses help to prevent false work injury claims due to employee negligence and allow businesses to perform employee monitoring. Many newer security cameras have remote capabilities, enabling business owners and warehouse managers to view in-house operations without having to be on-site.
On top of all that, most security camera systems are now capable of integrating with security alarm systems. They can be designed and optimized to send alerts directly to users as soon as suspicious activity is detected and, if motion detection is enabled, begin recording once motion is detected.
The article below will examine in detail different features that should be included in your warehouse security camera system. If you are interested in speaking with a security expert about scheduling a warehouse security system installation in West Palm Beach, please contact our professional security camera installation company.
5 Important Warehouse Security Camera Features
As mentioned above, there are many reasons to install a security camera system in warehouses. They provide an added level of security while deterring crime and providing business owners with useful video footage of all operations and events.
However, in order to actually gain the useful advantages associated with warehouse surveillance systems, you must install security cameras that come equipped with certain features. Neglecting to take these important security camera features into consideration will lower the efficiency of your security investment and could leave your business unprotected when you need it most.
#1. High-Resolution Cameras
There are many security cameras for sale that vary in resolution size as well as other key features. Warehouse security cameras should always have at least 1080p resolution in order to clearly monitor and record important details. Lower grade resolution cameras, though cheaper, generally will not produce useable video evidence in many situations. Make sure to use at least 2MP security cameras or higher in your West Palm Beach security system installation to prevent any problems.
#2. Day and Night Surveillance Capabilities
It is highly recommended to use security cameras for warehouses with both day and night vision capabilities. Although not every warehouse has closing hours, lighting situations can still change. Security camera placement should also be carefully determined by finding optimum lighting conditions for each camera. Consider using IR security cameras or other types of night security cameras equipped with efficient night vision technology, such as Starlight Security Cameras, in order to keep your assets protected 24/7.
#3. App for Remote Viewing
Beyond common warehouse surveillance applications, perhaps the greatest benefit of having warehouse security cameras is gaining the ability to view your location when you aren't there. Make sure that your warehouse security camera system has remote viewing capabilities. You should also make sure that the security cameras have a quality application that can be used on mobile devices. This will make it possible for you to view live warehouse surveillance feeds from any location with a smart device. Since many security camera companies charge for their app, you should also inquire if the remote viewing app is free or if you will have to pay a monthly fee to use it.
#4. Wide Angle Security Cameras
Warehouse often have much higher ceilings and open areas than typical business offices. Due to the large size setting, you should use wide angle security cameras for your warehouse security system installation in West Palm Beach. The cameras should be able to cover every inch of the building. PTZ security cameras are a popular choice for monitoring large areas and can reduce the overall number of security devices you need to add to your system.
#5. Weather-Resistance
For your outdoor warehouse security cameras, make sure to install waterproof security cameras that are weather-resistant. An IP 66 weatherproof rating is recommended and will help to eliminate malfunctioning problems even in harsh weather conditions. Outdoor security cameras should also come equipped with a hood that covers the lens, as well. This will protect the lens from water run-off and similar problems.
Schedule Warehouse Security System Installation in West Palm Beach
If you are looking to schedule a warehouse security system installation in West Palm Beach, we can help. TechPro Security Products is a professional security camera installation company proudly serving the greater Palm Beach County area.
We carefully design custom video surveillance solutions that meet the specifications unique to every location. Our team of security camera installers use only the highest quality security products and will carefully assess your warehouse to maximize the protection provided by the security system.
We can also help you to integrate other security solutions with your warehouse security camera system, including access control systems, security alarm installation, and more. Contact our team to schedule a warehouse security camera installation assessment soon.
Facebook | Twitter | YouTube | LinkedIn
Warehouse Security System Installation West Palm Beach
Tags: Security Camera Installation West Palm Beach, TechPro Security, Warehouse Security, Warehouse Security Cameras, Warehouse Security System Installation West Palm Beach, Warehouse Surveillance, Warehouse Surveillance West Palm Beach


Categorised in: Security Systems

This post was written by Kyle Gorham