June 19, 2014 10:51 am
Leave your thoughts
Raise your Awareness with Affordable Security systems Installation Services Palm Beach County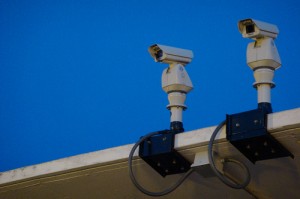 So you are thinking of investing some money in a security system, which is actually not a bad idea. There are some business owners who might perform the installation themselves, but this is not always the best idea. Unless you are a security expert then you will be hard pressed to figure out just where your cameras need ot be, and how you need to set them up.
Throughout any building, any decent affordable security system installation services palm beach county will tell you that there are going to be blind spots. In other words, there are spots that the cameras may not be able to see, though you can often circumvent this if you simply set them up in the right locations. This, however, is something that only a trained eye will be able to notice. That being said, you need that trained eye, and you need to make sure that you are utilizing the services of professionals.
Getting Started
The first thing you will need to do is determine just how much money it is going to cost to get your operation up and running. You can price the cameras, of course, but what about the area you need to cover? Will you need to go beyond cameras? Motion detectors and other security devices may be needed, but you will not know for certain until you speak with a security firm and get a quote.
There are two ways to get a quote, the first being to simply make a phone call, which many people prefer still. You will describe the layout of your facility as well as the square footage. Keep in mind that some buildings will cost more than others even if they have the same square footage. At that point, someone will come to inspect the area and discuss your options.
Your other choice would be to request a quote online which will of course involve visiting the website and filling out a form. Once you do this, you will most likely be visited by a representative or contractor who will be able to confirm whether or not your building layout and square footage actually qualifies for the quote they gave you over the phone or online. In other words, no price is final until documents are signed.
Your Best Interest
When you choose a security company to perform the installation, you need to ensure that you are dealing with one that has your best interest at heart. One of the biggest problems you might notice is that companies tend to put their larger clients first. For example, they might push a small, one man operation to the side in favor of a larger company because they believe it will yield more profit in the end. While they may be right about the profit, that is still no reason to ignore some of the best and most loyal customers.
Companies like Tech Pro on the other hand understand customer loyalty and will stand with you to the bitter end whether you are running the smallest operation in the country or spanning across the globe. Sometimes, there is far more to it than just money!
If you are at all concerned about your security, then you could certainly utilize the modern technology that is available to us today. With palm beach county security system installation services you will be able to keep an eye on your property 24/7 and prevent most incidents before they even start. Something to note however, is that accidents can happen no matter how many precautions you take.
Note that we use the word 'accidents' quite loosely. By this we mean you cannot prevent everything, and at some point, someone with malicious intent may attack your property or even attempt to steal from you. The security system you install will help to a degree, but keep in mind that it is the human element that stops the even from unfolding fully.
One thing you can do is ensure you have vanadal-proof security systems, up to, and including cameras that can take a rock or a bullet while continuing to function. In addition to that, make sure you are always able to monitor your CCTV system even if you are not on the property. The best way to go about that of course would be to make use of an IP camera system which allows you to login and view the cameras from any location via a web browser.
If you have an IP camera installed you can feel free to give the password and other important details to those in your organization that you trust so that you will be able to keep an eye on your assets at all times. It might sound a bit paranoid, but we live in a world where paranoia is absolutely necessary. Start planning your security system today so that you do not have to concern yourself much with what is going to happen tomorrow.
Tags: Affordable Security System Installation Services Palm Beach


Categorised in: Security Systems

This post was written by Damon Delcoro