May 27, 2014 9:28 am
Leave your thoughts
Techpro Security Products: Providing Affordable CCTV Camera Installation Services in Palm Beach County Florida

At the end of the day, when all is said and done, don't you want to feel that you protected yourself and your loved ones to the very best you could? If so, then you need to invest in high quality security surveillance equipment. There are so many tools out on the market that don't work nearly as well as anything we sell at Techpro Security Products.
When you come to us, you are getting an item that will properly watch over your property. Plus, we deliver low prices on all our CCTV camera installation services in Palm Beach County Florida, as well as a kind of customer service you can't find anywhere else. Don't waste any more time wishing you were protected, head straight to us at Techpro Security Products now!
Why Does Techpro Security Products Offer the Best CCTV Camera Installation Services in Palm Beach County Florida?
When you're looking for the latest and greatest in security surveillance equipment, turn to us at Techpro Security Products. While we're based in Boca Raton, Florida, we handle customers in areas all over Florida like Palm Beach County. However, if you're located outside of Florida and want to work with us, let us know. We feel strongly that you should never be limited to the type of service you receive simply because of where you live. If you want to work with us, we will make it happen.
At Techpro Securty Products, our customers know that we provide an experience and expertise in this industry that other professional CCTV camera installation companies in Palm Beach County Florida can't compete with. We have been in this field for countless years, so during that time we have seen exactly what products produce the best results and which ones only end up breaking down along the way. Why buy equipment from other Palm Beach county CCTV camera installation companies that will only treat you like a trial and error process. Here, you will get the product you deserve the first time around.
What kinds of CCTV camera installation services in Palm Beach County Florida do we provide? Well, where do we begin on this? First, we're a major retailer of security surveillance equipment, so we sell items like security cameras, DVRs, DIY security kits and other accessories for security products. However, if there is an item in particular that you're looking for, don't hesitate to speak up. We are always more than willing to stock up on what our customers want.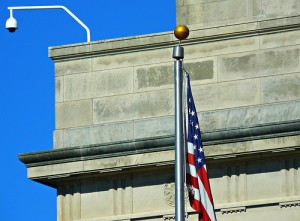 You just have to bring it to our attention so that we can make it a possibility. Besides this, some of our other professional CCTV camera installation services in Palm Beach County Florida include technical support and guidance on which product you should invest in. For instance, if you can't get the security system you purchased from us to work over the Internet, contact us and we will gladly walk you through the instructions until it's all figured out.

Lastly, our customers know that we provide affordable CCTV camera installation services Palm Beach County. Unlike a lot of other professional CCTV camera installation companies in Palm Beach County Florida, we understand that money is tight for a lot of homeowners, as well as business owners, which is why we try to keep as much cash in your bank account as possible. Here at Techpro Security Products, all our products are offered at low prices that you can't find with any of our competitors. This is our way of showing gratitude for your business and support.

How Do I Get in Touch With This Company That Provides the Best CCTV Camera Installation Services in Palm Beach County Florida?

It's super easy to get in touch with us at Techpro Security Products. All you have to do is call us at 1-866-573-8878. From there, one of our customer service representatives will discuss with you our products, as well as answer any questions that you may have.

If you prefer to get in touch with us online, that's possible too. To do this, visit the contact us tab on our official website. There, you'll see a form to fill out. Once you send that in to us, a staff member will contact you back, usually within 24 hours. Protect you and your loved ones now before it's too late. Contact us today!

1,924 total views, 1 views today

Tags: Palm Beach county CCTV camera installation companies


Categorised in: CCTV installations

This post was written by Damon Delcoro